Japanese Supper Club Box for 2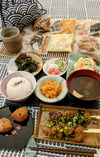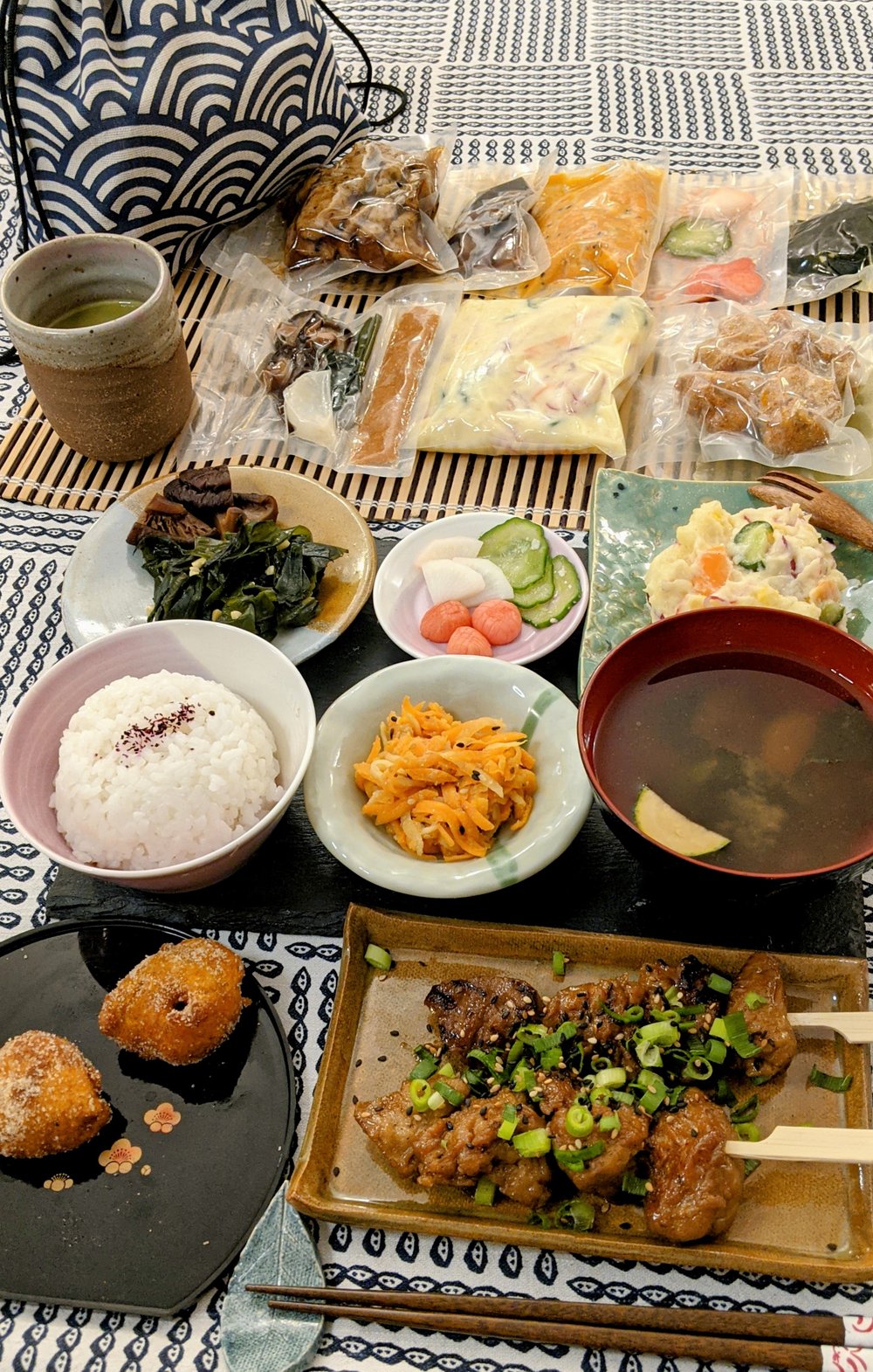 Experience Ronin Dining's Supper Club at home (lovely new friends not included) and be whisked off to Japan. "Dishes not found in restaurants" is at the core to showcase Japanese cuisine found from temples to grandma's house. 100% vegan. 100% from scratch with love by a Japanese washoku chef certified by the Japanese government. Itadakimasu! Let's eat!
28/4 supper club box includes:
A reusable bento bag
Sweet & savoury crunchy nibbles
Grilled ginger teriyaki seitan skewers
Japanese potato salad
Garlicky sesame wakame
Sweet juicy shiitake
Soybean hijiki salad
Pickles- sweet yuzu carrots, sakelees cucumbers, plum pickled radishes
Miso soup - turnip & green bean
White rice
Rich matcha latte
Dessert-matcha & azuki bean and double chocolate mini cakes.
The box feeds 2 people. Photo shows one portion only and is an example only.
Best Before 1st May. Keep refrigerated.
Tell me more:
Boxes are shipped overnight to arrive on stated date. You will receive a tracking number. Shipping is stretched thin these days, and may have a tiny chance of coming the next day. Don't worry! All food is made to stay cold minimum 48 hours. Everything is vacuum packed and dated and will last for a few days in the fridge. Everything is kerbside recyclable or home/food waste compostable. There is a menu, extra information, and instructions for heating the seitan, miso soup, and drink, and cooking the rice.
Box Allergens: Soya, Gluten, Wheat, Sesame, Mustard, Tree nuts, Seaweed**
Kitchen uses these allergens: celery, cereals containing gluten, wheat, mustard, peanuts, tree nuts, sesame, soya, sulphur dioxide and sulphites, seaweed**
**Dried seaweeds (kombu, wakame, hijiki) are a natural product from the sea and may contain traces of fish, molluscs and/or crustaceans.
Due to ingredient availability, a dish may slightly change. The allergens will remain the same.